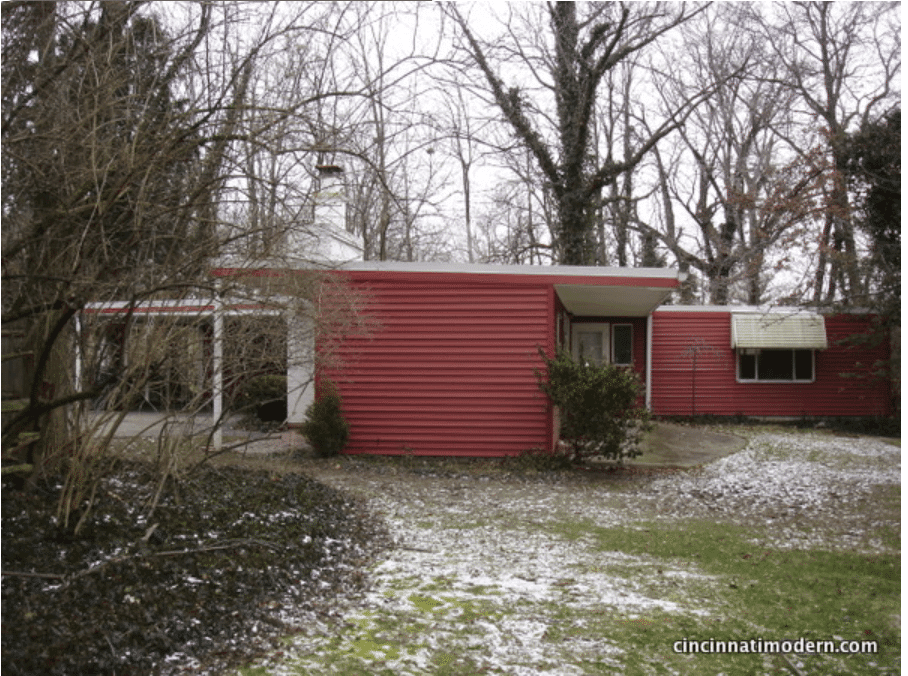 I often have clients looking for a 'starter modern.' You know, an inexpensive MCM that a first timer or design conscious budget minded buyer can live in and work on and let their creative juices flow.   But of course, it has to be in a good location and have room for an 'upside'  once the work is done.   Usually my response is that these are few and far between – so get ready for a wait….
Well, a house just came on the market last week that would be an excellent candidate for such a transformation.  It's about two minutes from Kenwood Towne Centre, is in Indian Hill Schools, and sits on about 2/3 of an acre.  The setting is very private and the yard is lovely.  It is a two bedroom (plus a study), one bath , two car carport little diamond in the rough.   It's about as mod as they come (there is even a cute little mod shed/studio on the property), and it's priced at $99,900.
The catch?  Of course at this price there has to be one!  The  I-71 sound barrier wall is in the back yard!  Honestly, the noise level is not that bad and the wall does add a nice degree of privacy.  The house sits back pretty far from the street and has a circle drive.   It also needs a/c , paint, flooring, a kitchen, etc.  There is room to add on.  Take a look at these photos and let me know if you want to see it in person.   I think it would be an awesome opportunity for the right buyer.  Below are some more photos.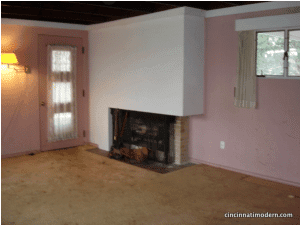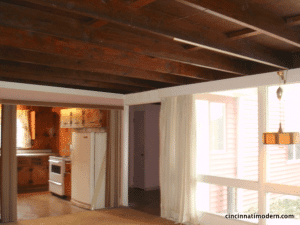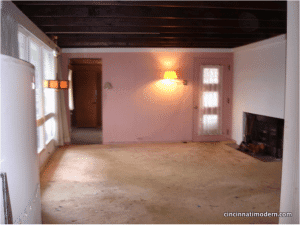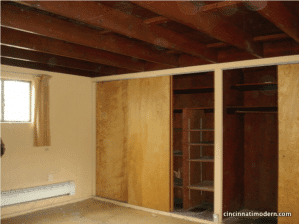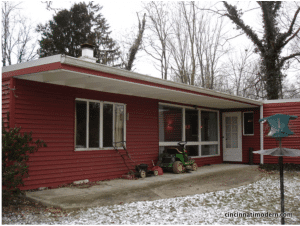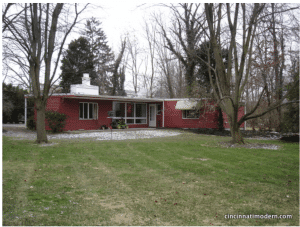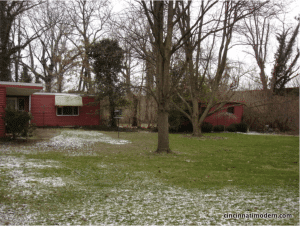 Update on Wednesday, February 24, 2010 at 4:57PM by
As of February 24, 2010, this house is PENDING and on its way to a new modern life!  We found a modern buyer! 
modern books
50 from the 50s: modern architecture and interiors in cincinnati udo greinacher, elizabeth meyer, susan rissover, patrick snadon, margo warminski, 2002
atomic ranch midcentury interiors michelle gringeri-brown (author), jim brown (photographer), 2012
implosion elizabeth garber, 2018
charley harper, an illustrated life, todd oldham & charley harper, 2007
about design: insights and provocations for graphic design enthusiasts, gordon salchow, 2018
cincinnati's terrace plaza hotel: an icon of american modernism, shawn patrick tubb, 2013