amberley village homes
Welcome to amberleyvillagehomes.com, your one stop resource for all things Amberley Village, and current information on ALL homes for sale & pending in the village.
As long time Village residents, we love this place!  We also have the inside track and often know of upcoming listings before they hit the market.  Our track record proves that you should contact us to set up your own AV search if you are looking to buy or sell in Amberley!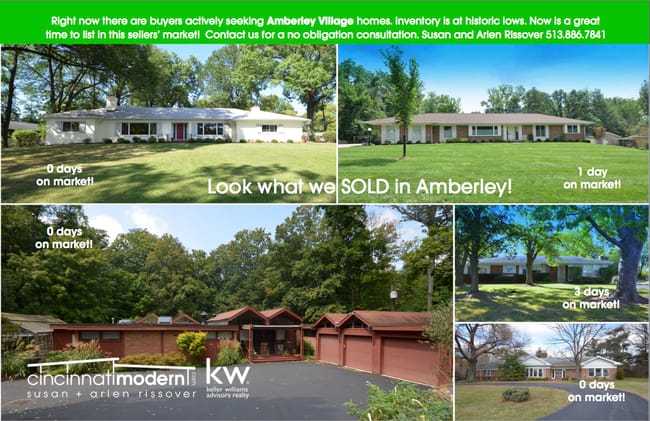 Amberley Village Brochure

Amberley Village Brochure

modern books
50 from the 50s: modern architecture and interiors in cincinnati udo greinacher, elizabeth meyer, susan rissover, patrick snadon, margo warminski, 2002
atomic ranch midcentury interiors michelle gringeri-brown (author), jim brown (photographer), 2012
implosion elizabeth garber, 2018
charley harper, an illustrated life, todd oldham & charley harper, 2007
about design: insights and provocations for graphic design enthusiasts, gordon salchow, 2018
cincinnati's terrace plaza hotel: an icon of american modernism, shawn patrick tubb, 2013