the times they are a changin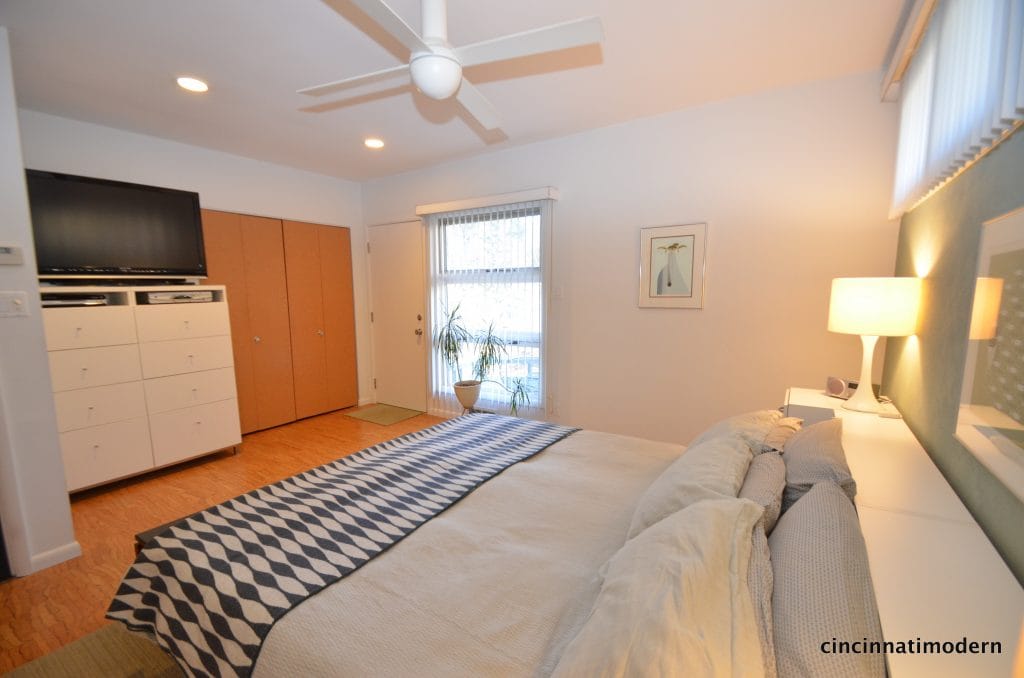 Vintage buffets and credenzas can work well as media storage for today's flat panel TVs and components, but sometimes there is that particular space where nothing vintage (or cool) seems to fit.  It's amazing how much of our furniture is really space specific.  Something that worked so well in one home may just not fit in another.
As I was recovering from shoulder surgery last month – and staring at our bedroom TV –  it reminded me how inadequate our TV  setup had become.  When we moved into our house 16 years ago, a tall Techline bookcase fit the bill in a very utilitarian (but not very stylish) way.  It gave us needed storage (no room for dressers in our bedroom), and a place to house (hide) our then state of the art tube TV, along with a stereo and a VCR (remember those?).
But as TVs got flatter and wider, the boxed in space of the Techline limited the size of the flat panel we could accommodate.  And let's face it, our eyes aren't getting any younger.  I really wanted a bigger screen.  And I wanted the TV to be a little lower than it was (blended bifocals, but let's not go there!).  So I started looking for a dresser or highboy that would fit the space.  The dressers were all too wide – and the highboys too small for our storage needs.
As a last ditch effort, I checked Ikea and to my surprise, found that their Besta media storage offered the perfect solution.  Two of their low bookcases side x side on an aluminum base, and outfitted with doors and full extension drawers filled the space perfectly, did not obstruct the heat register, gave us plenty of storage, accommodated the dvd player, cable box, and apple TV.  And best of all allowed us to fit a much larger flat panel TV on top.  It fits much more flush to the walls than the old Techline did.  Overall, it turned out to be the perfect solution.  For now…..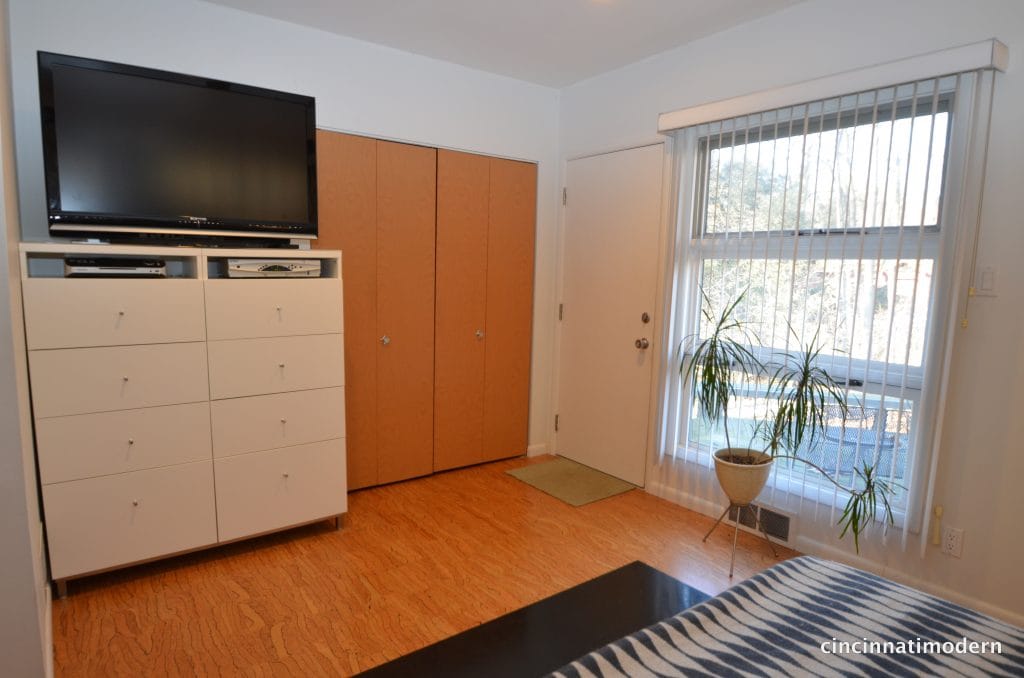 modern books
50 from the 50s: modern architecture and interiors in cincinnati udo greinacher, elizabeth meyer, susan rissover, patrick snadon, margo warminski, 2002
atomic ranch midcentury interiors michelle gringeri-brown (author), jim brown (photographer), 2012
implosion elizabeth garber, 2018
charley harper, an illustrated life, todd oldham & charley harper, 2007
about design: insights and provocations for graphic design enthusiasts, gordon salchow, 2018
cincinnati's terrace plaza hotel: an icon of american modernism, shawn patrick tubb, 2013